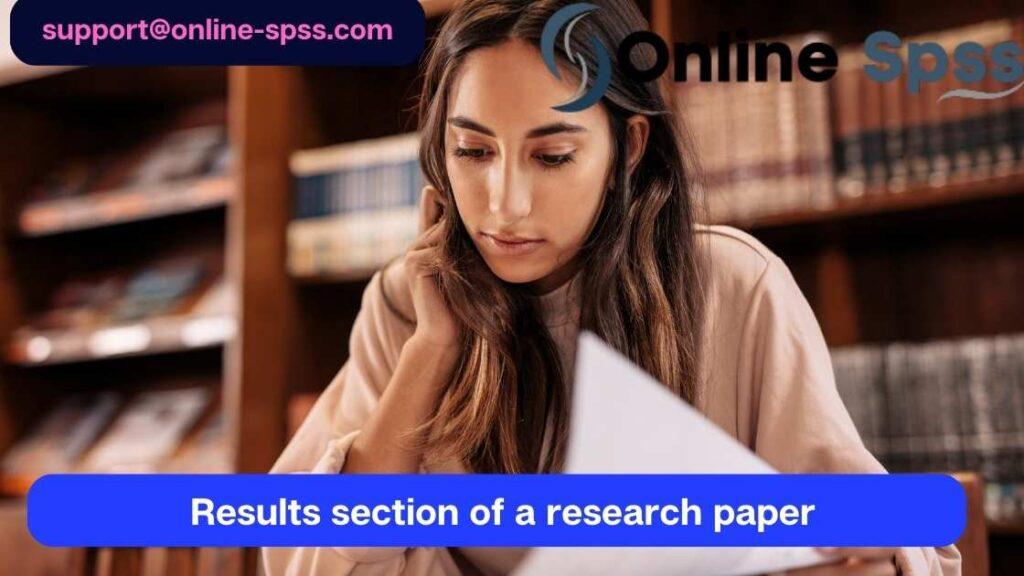 When it comes to your thesis or dissertation, the results section holds utmost significance as it allows you to report the primary findings of your data collection and analysis. To ensure clarity and objectivity, it is crucial to present all relevant results in a logical order, without providing subjective interpretations.
Writing a Results Section: Best Practices
To effectively communicate the outcomes of your study, follow these best practices:
Temporal Perspective: Express your results in the past tense to accurately convey the completed nature of your research.
Concise Reporting: While the length of the results section depends on the volume of data collected and analyzed, strive for concise and focused reporting.
Relevance is Key: Only include results that directly address your research questions. Avoid using speculative or interpretive language, such as "appears" or "implies."
Supplementary Materials: If you have additional results that are relevant but not central to your discussion, consider including them in an appendix or footnotes.
Order of Presentation: Begin by discussing the broadest results first and then delve into more specific yet still relevant findings. Think of it as guiding your readers through a shoe store, first presenting the overall category, followed by sneakers, boots, sandals, and so on.
Note: In some fields, a separate results section may not be customary. For qualitative research like ethnographies, results are often intertwined with the discussion. Always refer to your departmental guidelines for specific formatting instructions.
Reporting Quantitative Research Results
If your research involves quantitative analysis, you will likely need to work with the results of statistical tests. When structuring this section, align it with your research questions or hypotheses. For each question or hypothesis, include the following:
Analysis Reminder: Provide a brief reminder of the type of analysis employed (e.g., two-sample t-test, simple linear regression). Detailed descriptions should be included in the methodology section.
Succinct Summary: Offer a concise overview of each relevant result, incorporating descriptive statistics (e.g., means, standard deviations) and inferential statistics (e.g., t-scores, degrees of freedom, p-values) as necessary. Enclose numerical values in parentheses.
Relationship to Research: Explain how each result corresponds to the research question or hypothesis. Briefly mention any unexpected results, but reserve speculation about their meaning or consequences for the discussion and conclusion sections.
Note: Reporting styles and conventions for statistics may vary depending on the analysis conducted and the style guide you follow, such as APA Style. If unsure, refer to results sections in papers from your field for guidance.
Still struggling with writing the results section of a research paper? online-spss.com offers professional dissertation statistics help tailored to meet your needs.
Including Tables and Figures in Results Section of a Dissertation
In quantitative research, incorporating visual elements like graphs, charts, and tables can be helpful if they directly relate to your results. Ensure that these elements have clear and descriptive titles and labels for easy comprehension. If you wish to include additional tangential visual components, consider adding a figure and table list just after the Table of content.
Remember:
Tables present precise values, offering a concise overview of various results.
Graphs and charts visualize trends and relationships, providing a quick snapshot of key findings.
Don't forget to mention any tables and figures used within the text of your results section. Instead of merely restating the same numbers in the tables, summarize or elaborate on specific aspects you believe are crucial for readers to understand.
Example of How to Write the Results Section of Dissertation: Reporting Survey Results
To test the hypothesis that increased social distance from environmental problems reduces the intent to donate to environmental organizations, a two-sample t-test was conducted. Donation intention (rated on a scale from 1 to 10) served as the outcome variable, and social distance (categorized as low or high) acted as the predictor variable. Surprisingly, there seemed to be a significant mean difference in donation intention between high social distance group and low social distance group, t(98) = 12.19, p < .001. On average, the high social distance group had a donation intention 0.28 points higher than the low social distance group.

GET HOMEWORK HELP FROM ONLINE-SPSS
There are various statistical software available today. Among these statistical software, SPSS is the most widely used, especially by university students when writing their thesis and dissertation papers. If you're an Undergraduate student, a Master's student, a PhD student, you must have encountered data analysis using SPSS and if not yet, then you will before the end of your studies.
Despite its significance in most fields, running data analysis using SPSS is often challenging. This is where Online-SPSS comes in. If you're a student in need of help with SPSS, then we got you covered. Our professional team of data analysis experts work tirelessly to help you offer you with SPSS data analysis assistance you may need.
Whether you are looking for spss help for dissertation, or spss homework help, our SPSS tutors will provide you with step-by-step solutions that guarantee an A+ grade. We understand that performing statistical analysis using SPSS by yourself is always cheaper. However, it can also be time-consuming, which can even lead to poor grades.
If you're not proficient in SPSS, then performing statistical analysis using SPSS is not a good idea. It can take days just to figure out how to do some of the easier things in SPSS. So paying someone to do your SPSS will save you a huge amount of time and make your life a lot easier.
The procedure of getting SPSS help service at Online-SPSS.com is fairly simple. You only need to follow the following simple steps;
1. Click the ORDER NOW button
2. Make Secure Payment
3. Get the Solution
Our main focus is to provide quick, reliable, and professional data analysis services using SPSS and other statistical software.