Place an Order and Save

15

! use discount code

OSS15
SPSS tutors
Are you looking for reliable online SPSS tutors? We got you covered! At Online-SPSS.com, we have expert SPSS tutors who can guide and assist you with all your statistics assignments, data analysis for dissertation, and statistical analysis using the various statistical software such as Rstudio, Minitab, Python, SAS, Jamovi, etc. We know that students often Read More
24X7 Support
100+ Subjects
234 PhD Experts
How it Works
Getting started with Online SPSS Help help is a breeze. Follow these straightforward steps to get A+ grades in all your assignments.
Place an Order
Start by clicking on the Order Now button, enter the required details, and upload supporting files to submit your data analysis project or assignment through our user-friendly order form.
Step
Make Secure Payments
Once you've made payments, our data analysis experts will start working on your data analysis project. We use paypal integration, which is quick and secure, & supporting different payment options.
Step
Download Solution
Sit back and relax! You will receive complete solution via email before your stipulated deadline. Our solutions are always 100% original & plagiarism free.
Step
SPSS tutors
Are you looking for reliable online SPSS tutors? We got you covered! At Online-SPSS.com, we have expert SPSS tutors who can guide and assist you with all your statistics assignments, data analysis for dissertation, and statistical analysis using the various statistical software such as Rstudio, Minitab, Python, SAS, Jamovi, etc. We know that students often find it challenging to analyze data using SPSS. As such, we have designed our SPSS help service to help you get over those challenging data analysis projects, and SPSS assignments. Our team of tutors are dedicated to providing you with professional statistics-related help at an affordable price. This means, if you hire our professional SPSS tutors for your SPSS needs, you can rest assured of original and plagiarism-free content.
Why Online-SPSS for Dissertation Data Analysis Help?
Why Choose Our top SPSS Tutors for Dissertation?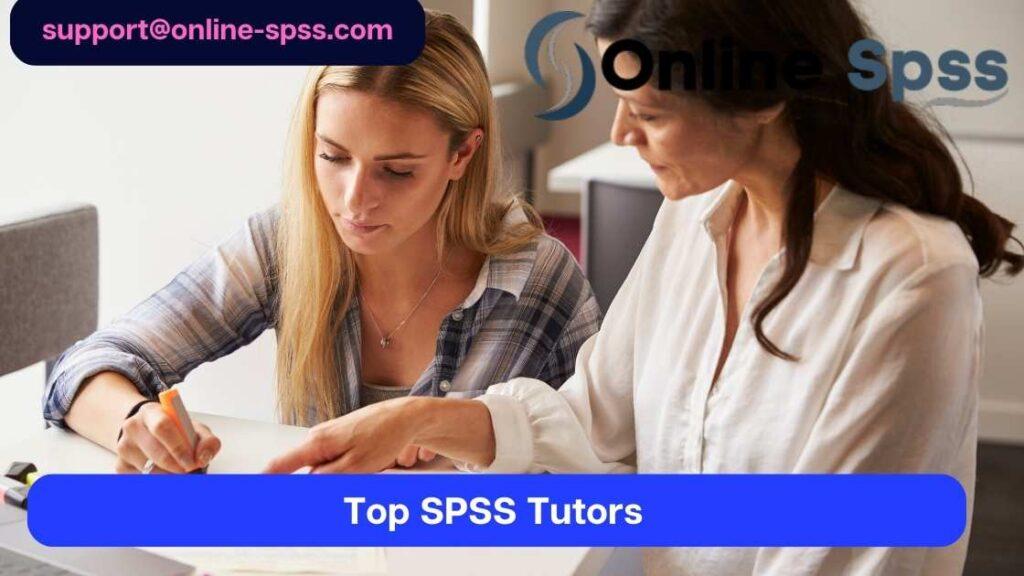 Have you been struggling with data analysis for your dissertation, thesis, capstone project, or publication paper? Worry no more! At online-spss.com, we have a team of expert SPSS tutors, statisticians, and biostatisticians, who are proficient in statistical concepts and data analysis using a wide range of statistical software. There are many reasons why you should consider hiring our top SPSS tutors for your research papers. Some of these reasons include:
Professional SPSS tutors with comprehensive knowledge
Custom SPSS help services
Reliable online SPSS services
Comprehensive support for all your statistics assignments, dissertation papers, etc.
Experience tutors, who are proficient in a wide range of statistical software.
15% OFF On Your 1st Order
Greetings! looking for professional data analysis services, SPSS Help or statistics homework help? Online-spss.com is your go-to destination for reliable data analysis help online. Get 15% off when you place an order.
Achieve Academic Success with SPSS tutors at Online-SPSS.com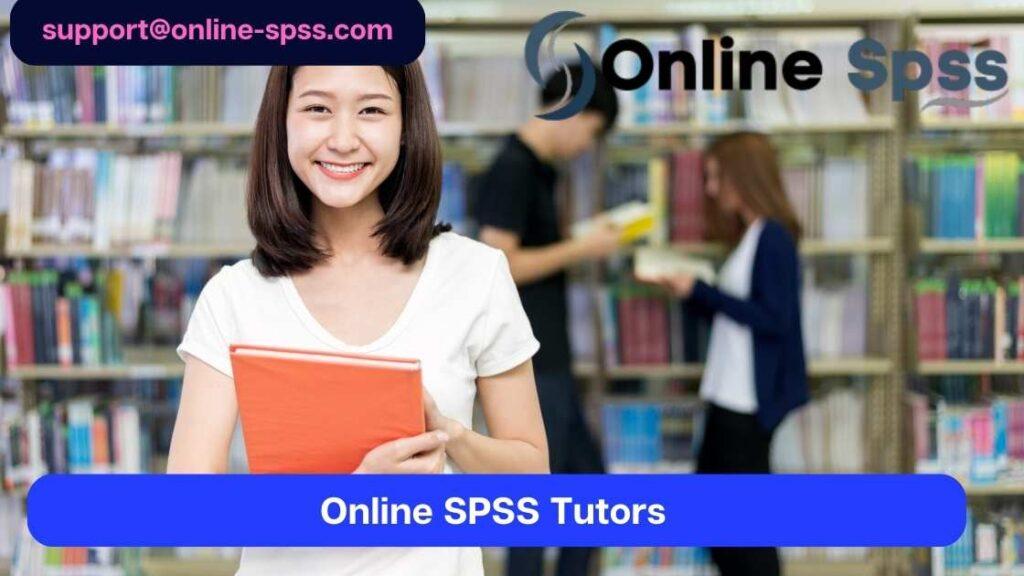 At Online-SPSS.com, we focus on empowering students with statistical analysis skills to allow them to succeed in their academic journey. We believe that with the right guidance and support, you can overcome the complexities of SPSS and achieve academic success. Our SPSS tutors are dedicated to providing you with the knowledge, skills, and confidence you need to tackle any statistics related tasks. Whether you are a student pursuing a degree in social sciences, psychology, or any other field that utilizes statistical analysis, our SPSS tutors are here to help you.
Some of the services our online tutors can help you with include:
Statistical consulting
Data cleaning and preparation
Statistics, biostatistics and business statistics assignment help
Dissertation data analysis help using various statistical software
Interpretation of results and writing results chapters
Research methodology guidance
Quality assurance and peer review
Chi-square analysis
Reliability analysis
Principle component analysis
Exploratory analysis
Regression analysis
T-test and ANOVA (Analysis of Variance)
Correlation analysis
Non-parametric tests
Multivariate Analysis of Variance (MANOVA)
Confirmatory Factor analysis/Exploratory Factor Analysis
Discriminatory analysis
16 Highest Rated ONLINE-SPSS Tutors
Do you need help with SPSS homework or have an upcoming SPSS exam? Our professional tutors will help you in data analysis using various statistical software, statistics homework, data science projects, etc. Try Online-SPSS today and get excellent grades.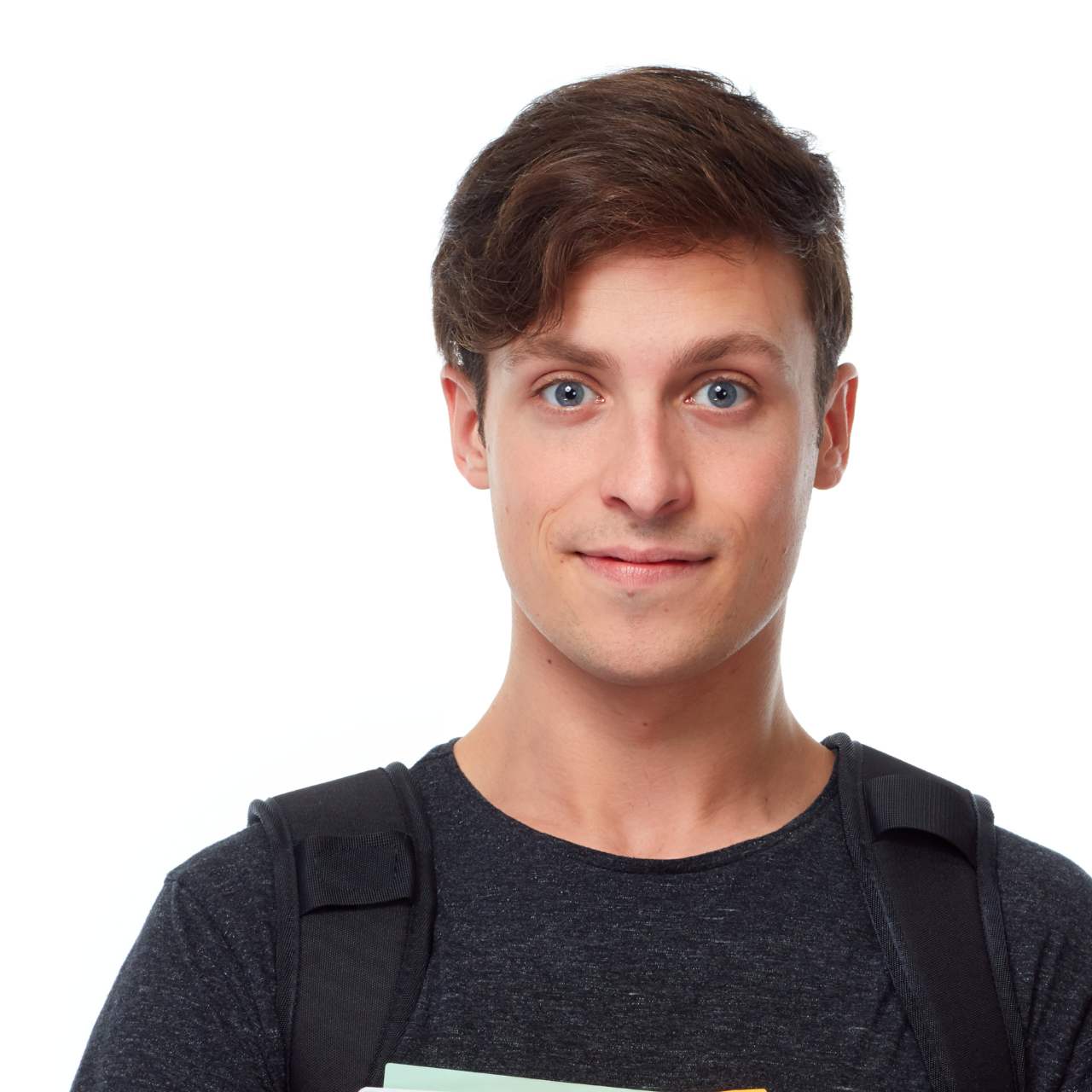 Ethan Davis
SPSS tutor
Ethan is an exceptional SPSS tutor, known for his patient teaching style and deep knowledge of the software. His ability to simplify complex statistical concepts makes him a favorite among students.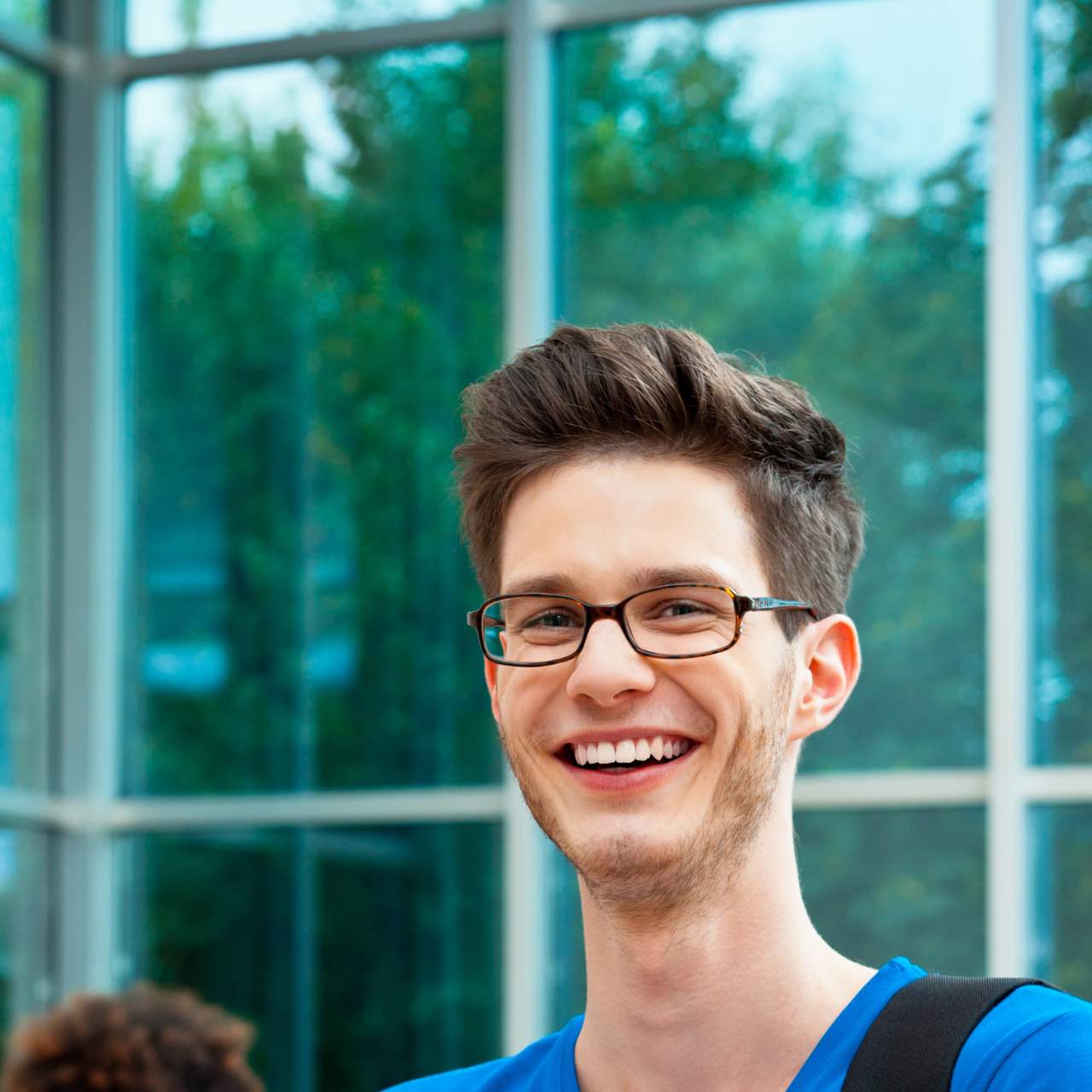 Aaron Smith
Statistician
Aaron is a highly skilled statistician renowned for his precise analytical methods. His attention to detail and innovative approaches to data analysis make him a sought-after expert in the field.
Olivia Carter
SPSS Tutor
Olivia's tutoring style is marked by patience and encouragement. She empowers her students to navigate SPSS confidently, fostering a positive learning environment that promotes understanding.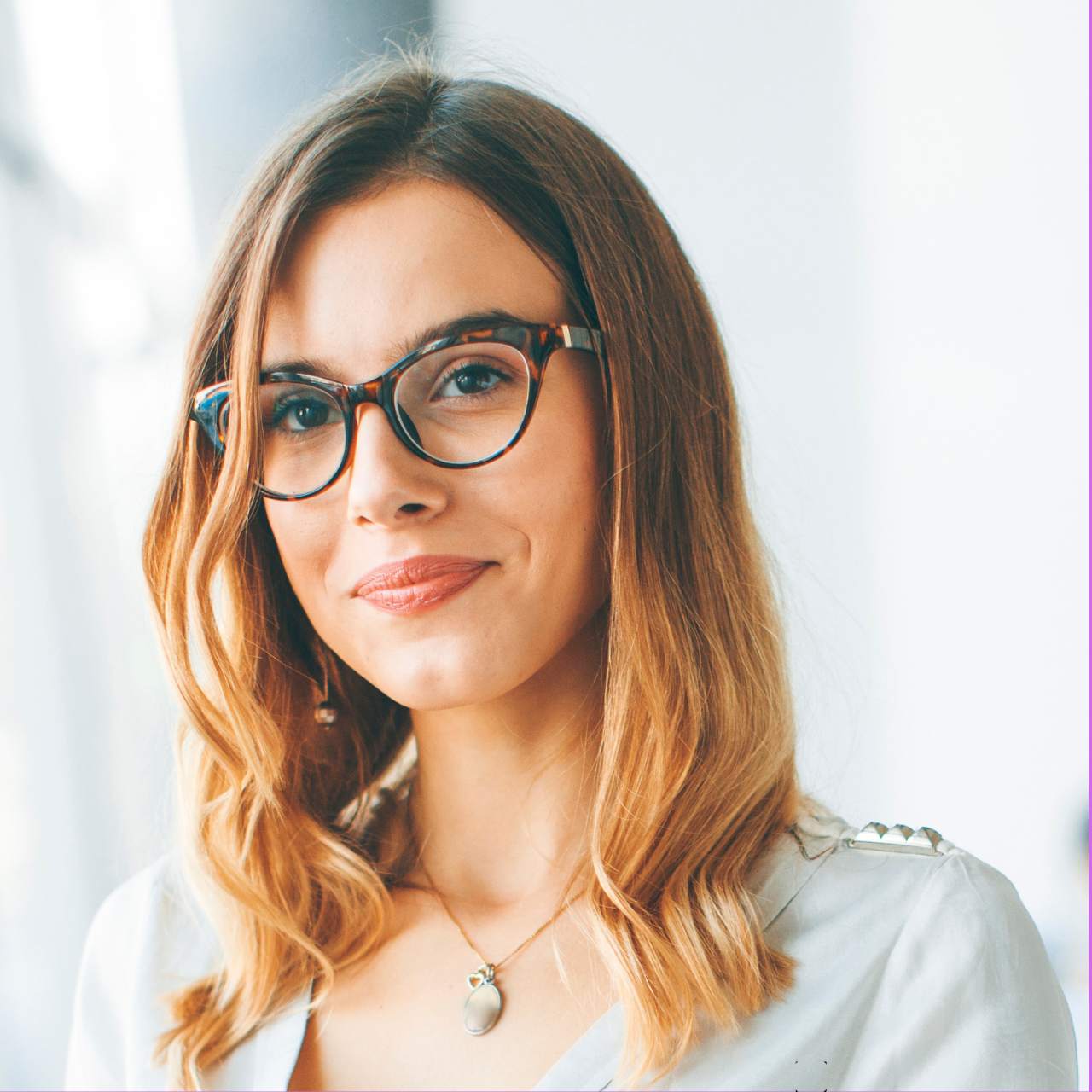 Emma Robinson
Statistician
Emma's analytical acumen is matched only by her dedication to precision. Her ability to derive meaningful insights from complex data sets has earned her accolades in the field of statistics.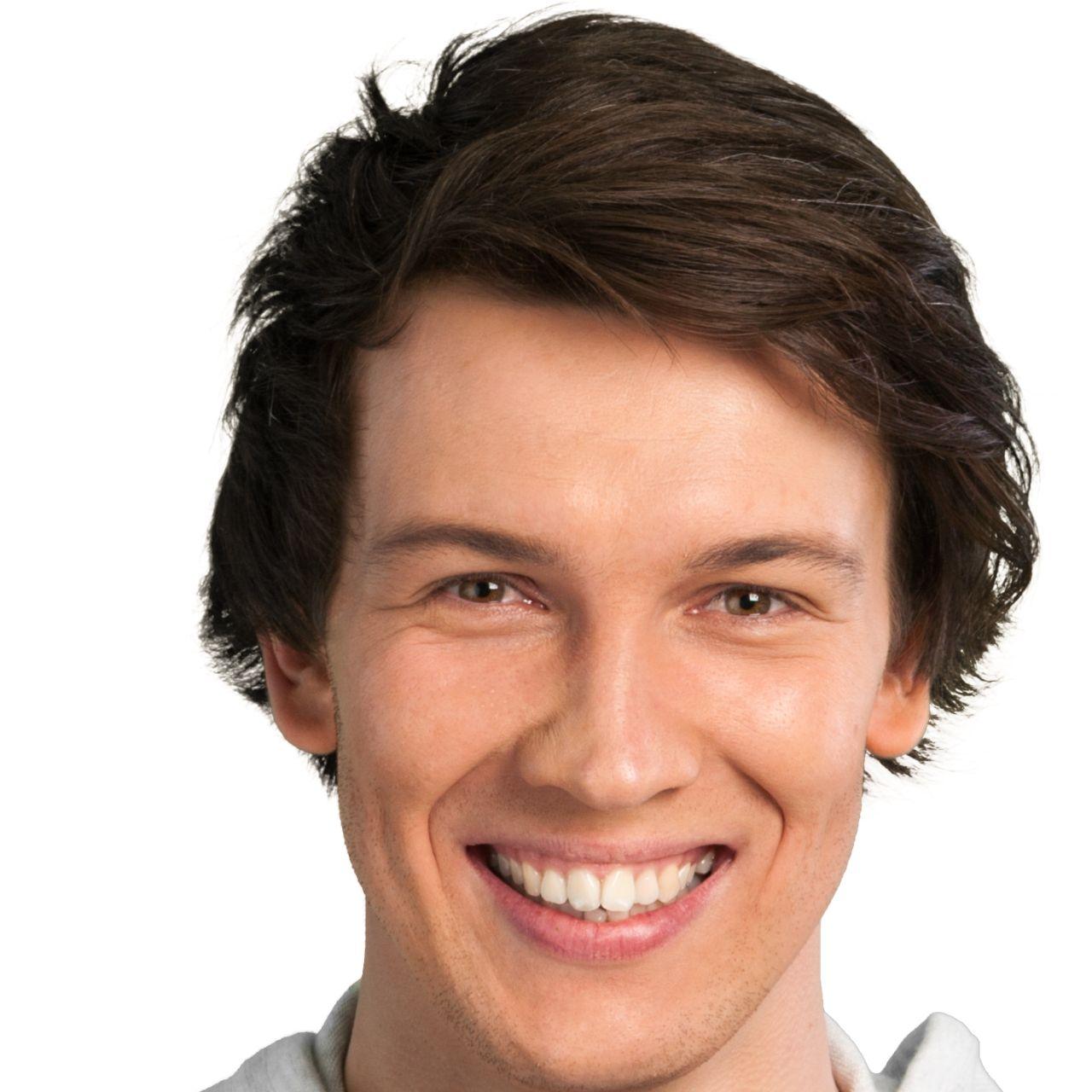 Brandon Johnson
Data Scientist
Brandon's expertise in machine learning and data-driven decision-making is unparalleled. His insightful data science techniques have helped numerous organizations optimize their operations and achieve remarkable results.
Cameron White
Data Analyst
Cameron possesses a keen eye for patterns within data. His analytical skills and knack for interpreting data sets make him an invaluable asset to any team. Clients praise his ability to transform raw data into actionable insights.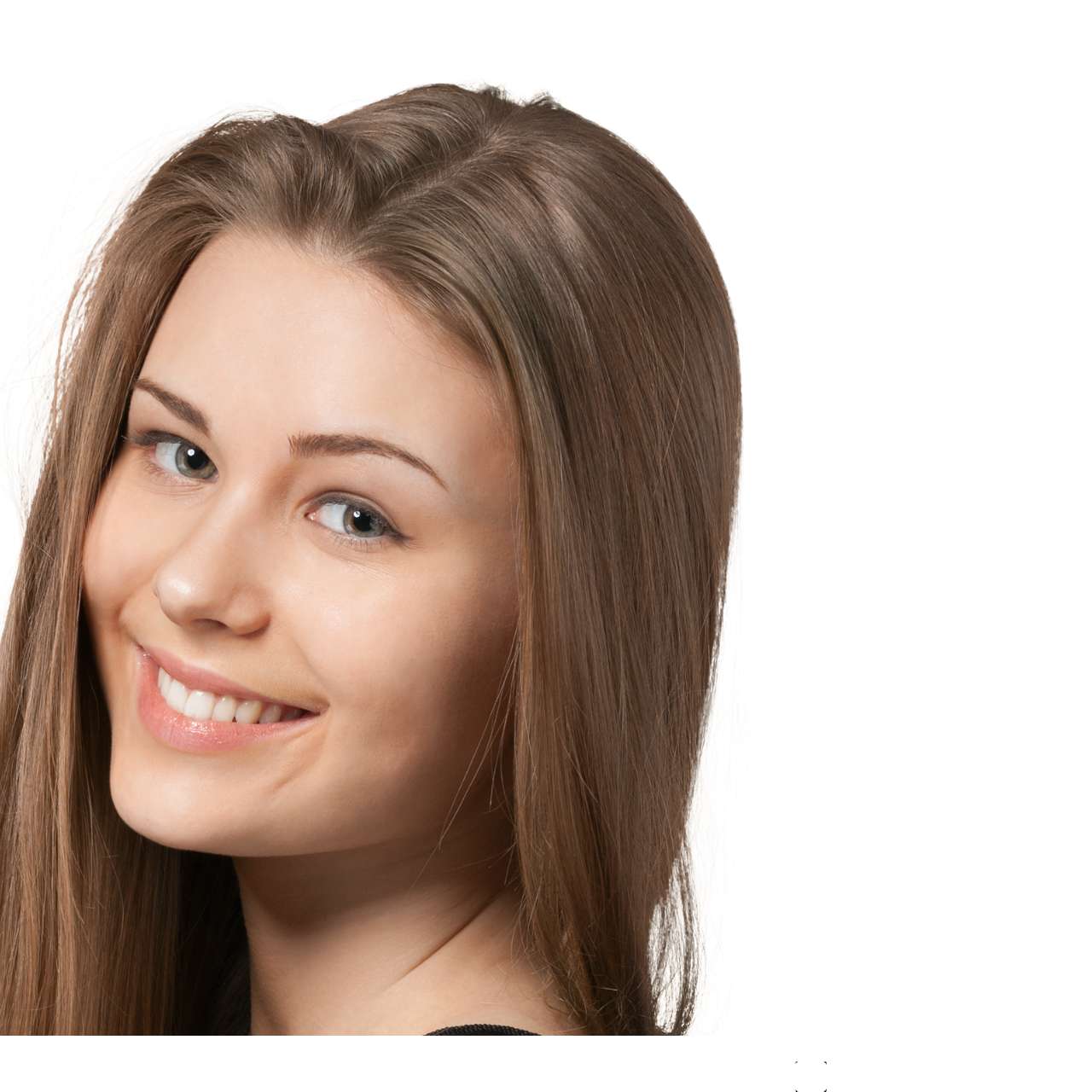 Grace Adams
Data Scientist
Grace is a data science expert with a knack for predictive modeling. Her predictive analytics skills have helped businesses anticipate market trends, enabling them to make strategic decisions ahead of their competitors.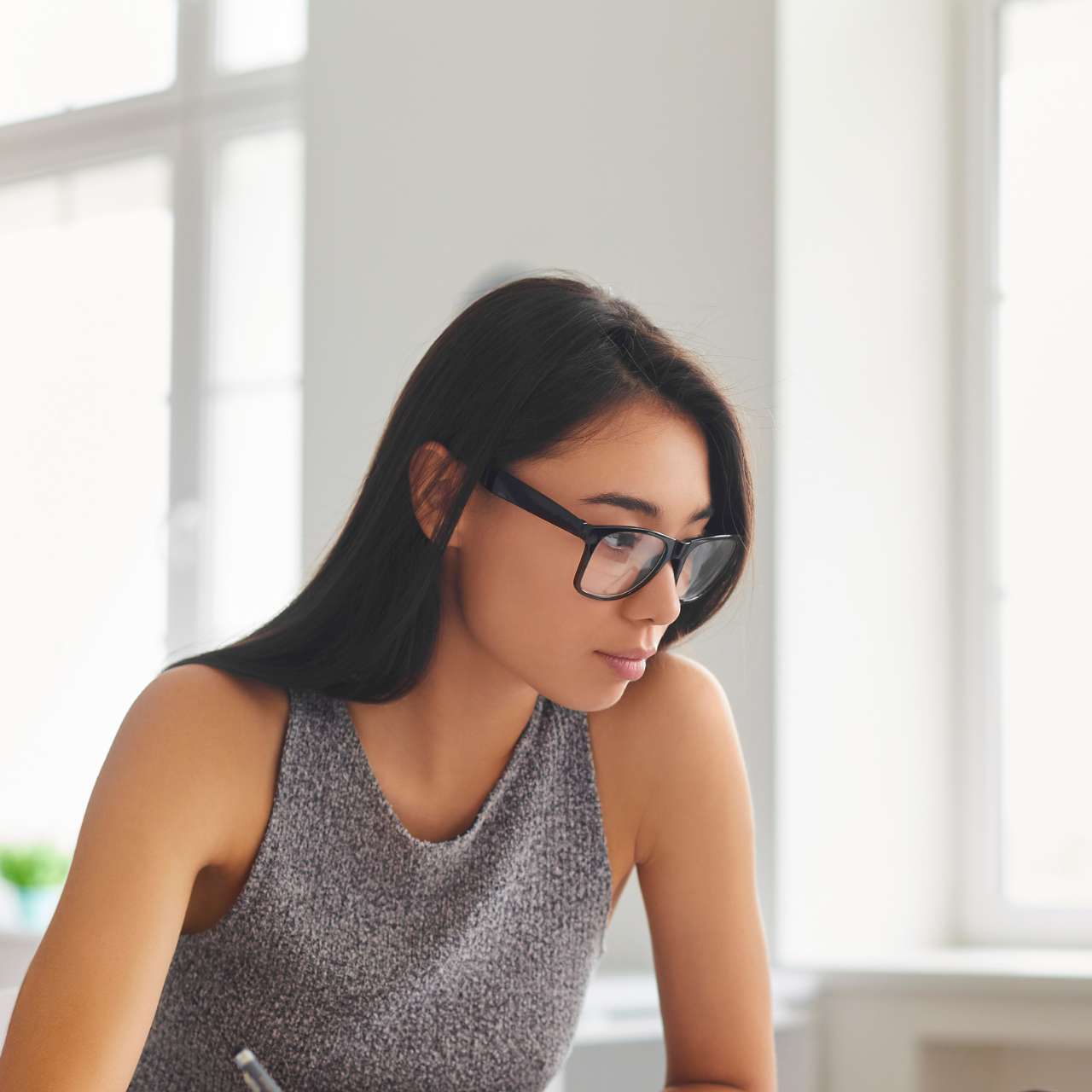 Sophia Green
Data Analyst
Sophia's talent lies in uncovering hidden patterns within data. Her meticulous data cleaning methods and analytical techniques have assisted organizations in making data-driven choices, leading to increased efficiency.
Dylan Martinez
SPSS Tutor
Dylan is a dedicated SPSS tutor known for his ability to break down complex statistical formulas into digestible concepts. Students appreciate his interactive teaching methods, which enhance their understanding of the software.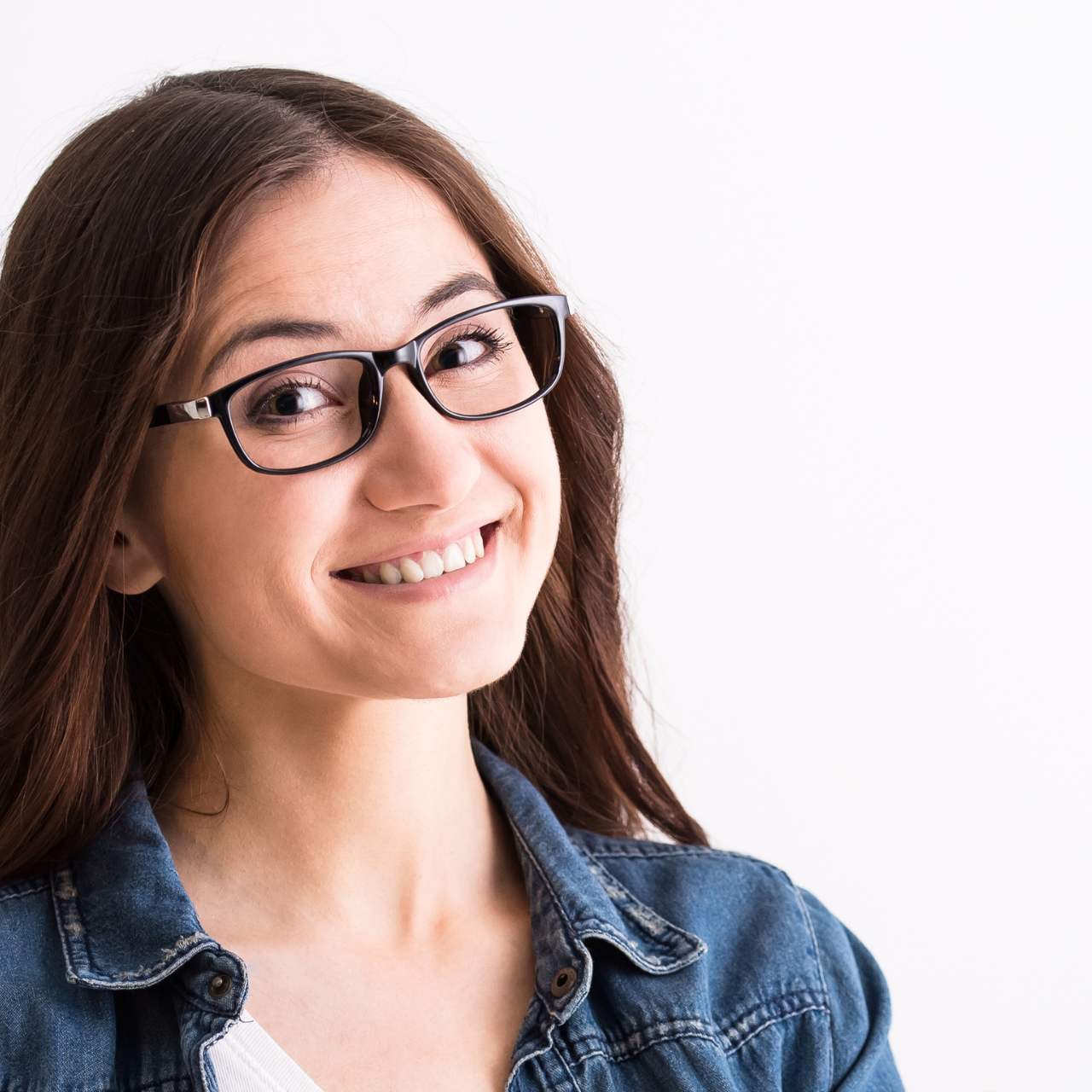 Isabella Martin
Statistician
Isabella's statistical expertise extends to both qualitative and quantitative research methods. Her nuanced understanding of data analysis has contributed significantly to the success of numerous research projects, making her a respected figure in academia.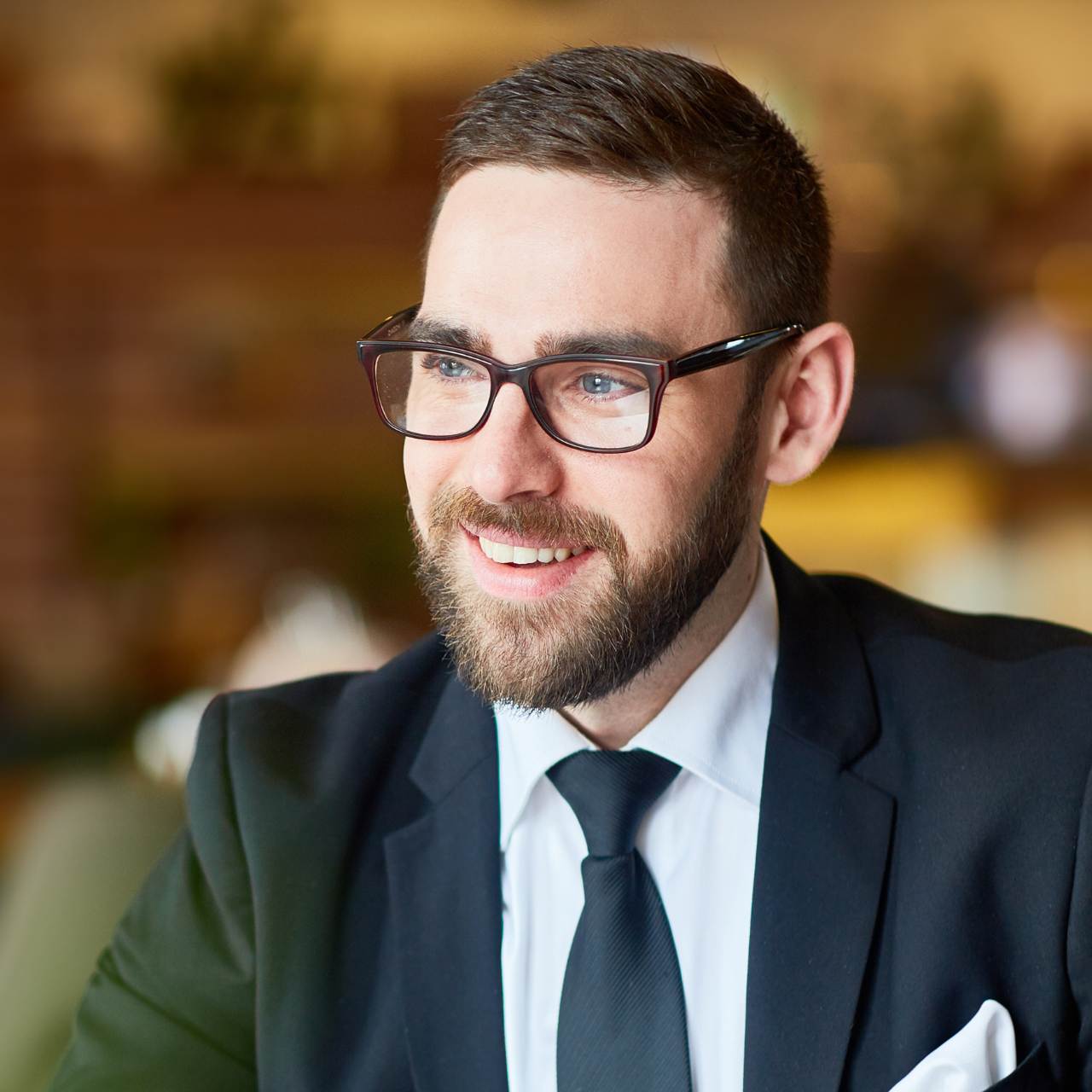 Nathan Turner
Statistician
Nathan is a statistician with a passion for solving real-world problems using advanced mathematical techniques. His comprehensive analyses have contributed significantly to research studies, earning him respect in academic circles.
Ava Nelson
SPSS Tutor
Ava's tutoring sessions are tailored to individual learning styles. Her ability to adapt her teaching methods ensures that every student grasps SPSS concepts, making her a favorite among learners of all levels.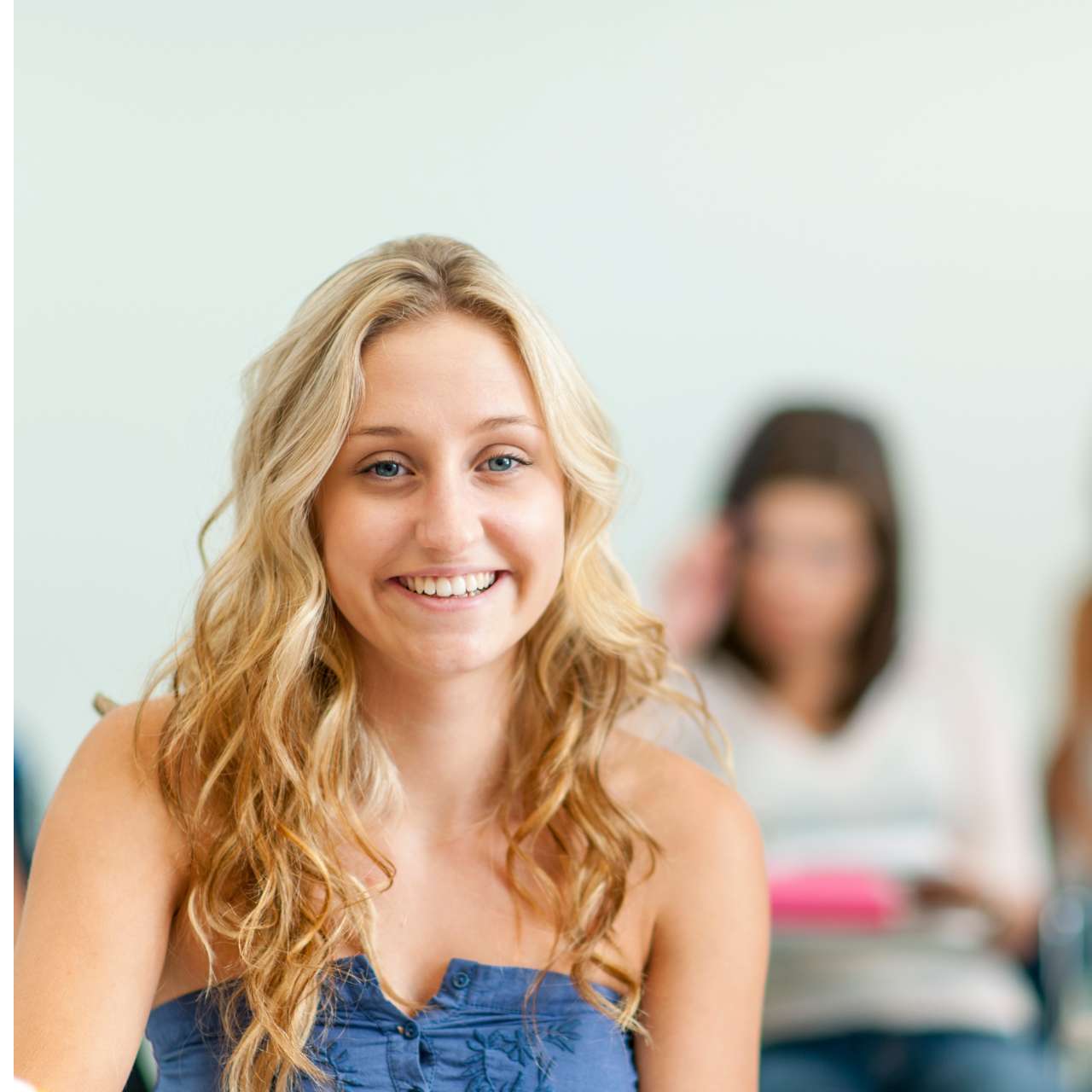 Chloe Carter
Statistician
Chloe's expertise in experimental design is unparalleled. Her statistical analyses have been instrumental in validating hypotheses, making her an indispensable asset to research teams across disciplines.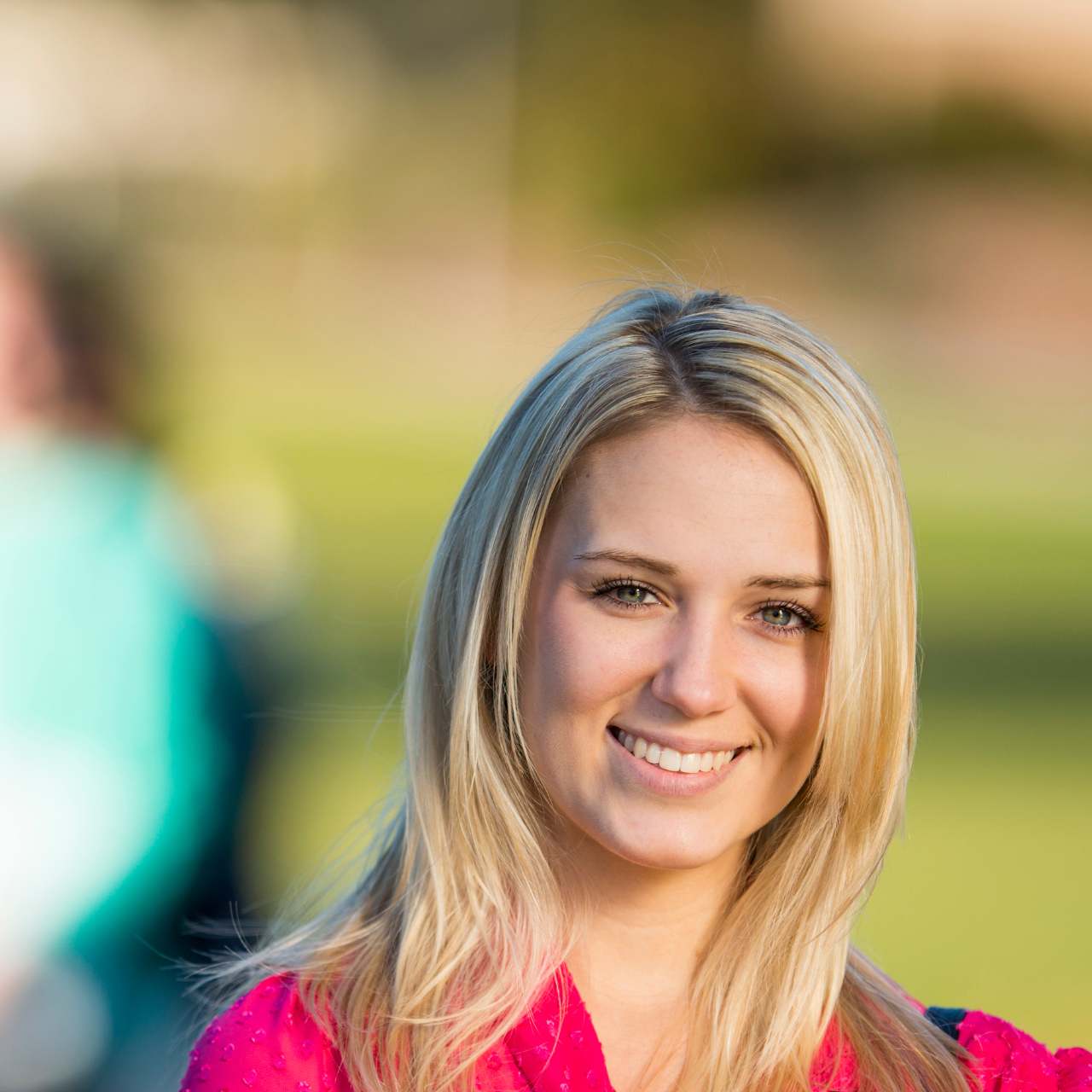 Mia Foster
Data Scientist
Mia's passion for data science is evident in her innovative solutions to complex problems. Her data-driven strategies have transformed struggling businesses into thriving enterprises, making her a trusted advisor in the industry.
Adrian Foster
SPSS Tutor
Adrian's commitment to teaching SPSS is evident in his engaging tutorials. His step-by-step guidance helps learners grasp statistical concepts with ease, empowering them to utilize SPSS effectively.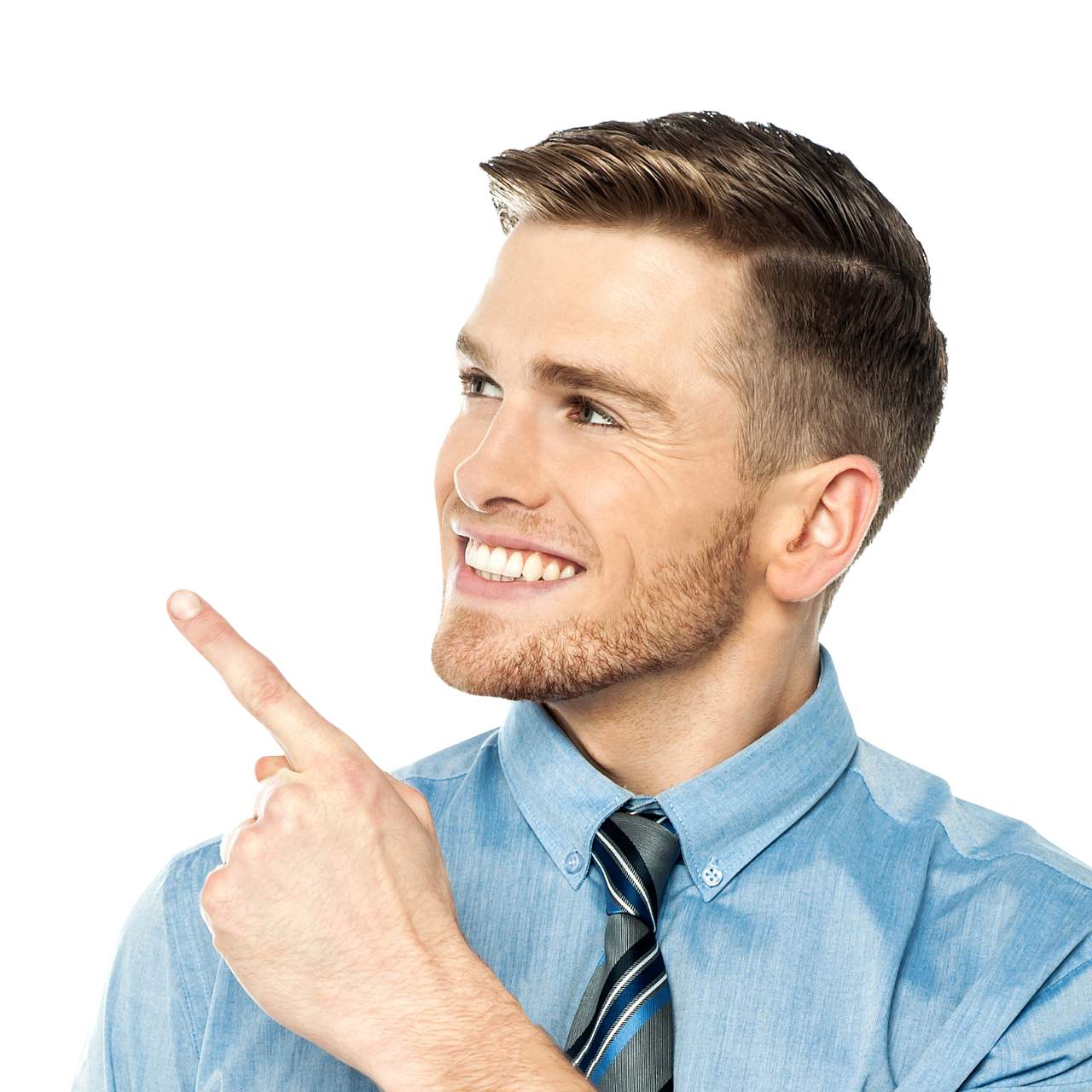 Jason Parker
Data Analyst
Jason's expertise lies in transforming complex data sets into visually appealing and understandable reports. His data visualization skills have assisted companies in making informed decisions, driving their success.
We Are Expert In:
With online-spss, you get statistical and data analysis help services from expert statisticians. We can help you with statistical analysis using the following statistical tools: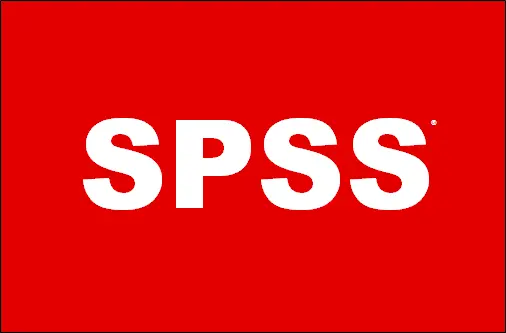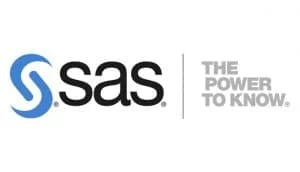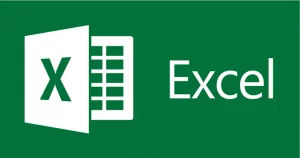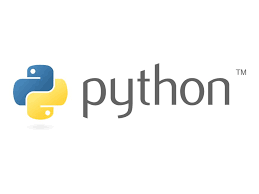 Our Top
Tutors
You can learn more about our Online SPSS Help tutors by checking their profiles below.
New to Online SPSS Help ? Sign up & Save
Calculate the price of your order